Where can I find out information about the layover?
A layover is the time after your flight lands and before it takes off again. Click on the "See Details" button to see the layover information.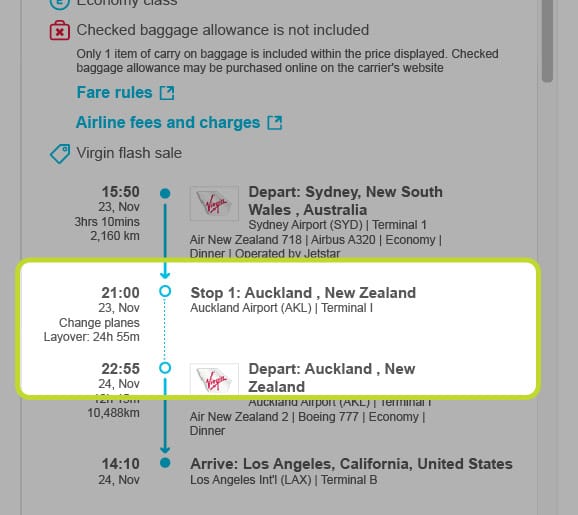 In air travel, a stop or transfer (from one airplane to another) is considered to be a layover or connection up to a certain maximum allowed connecting time, and a stopover or break of journey otherwise.